Organometallic Synthesis and Catalytic Applications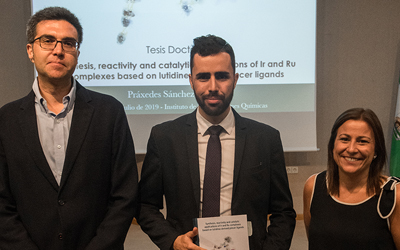 Our group member Práxedes Sánchez has successfully defended his doctoral thesis entitled "Synthesis, reactivity and catalytic applications of Ir and Ru complexes based on lutidine-derived pincer ligands". The evaluating committee was composed by Dr. Ana Caballero...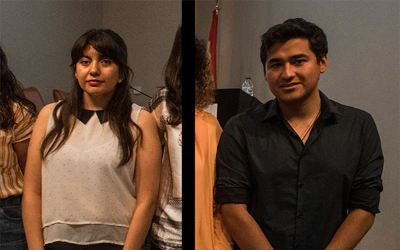 Emmanuel (PhD student) and Marianna (MSc student), from the group of Verónica Salazar (UAEH, Mexico), have joined our laboratory. They will be co-supervised by Laura and Nuria, respectively, and work on Tp-Ir chemistry. You are welcomed!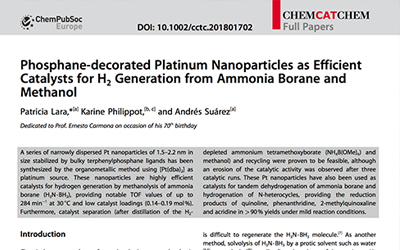 A new nanoparticles paper has just been published! Platinum nanoparticles stabilized by bulky terphenylphosphane ligands have been synthesized and were used as highly efficient catalysts for hydrogen generation by methanolysis of ammonia borane. This paper is...